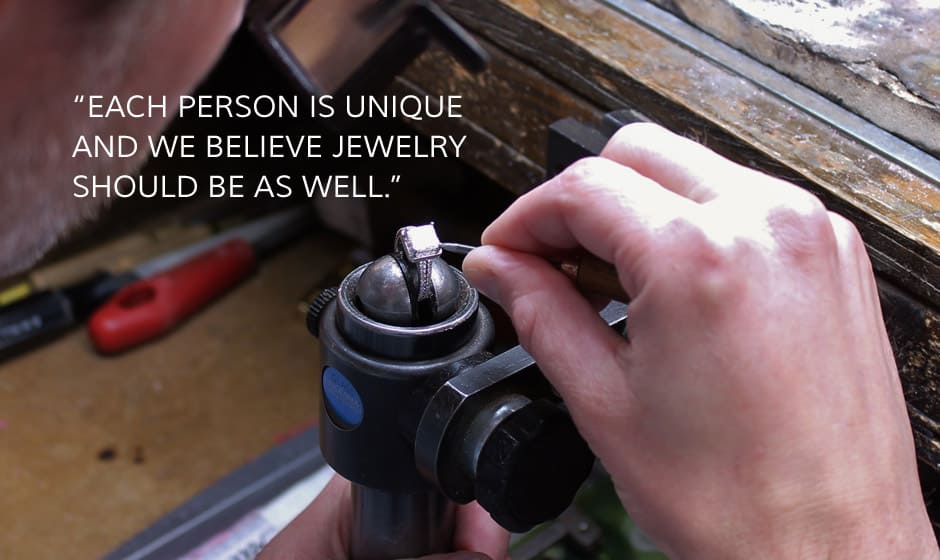 INDIANAPOLIS CUSTOM JEWELRY
Design Your Custom Jewelry Design With Us
In today's world of "mass markets", many jewelers offer similar products…with similar quality…with similar price points. This is beneficial for those jewelry stores, but not necessarily for you.
How We Work
Each love story is unique, and couples often want their jewelry to be a one-of-a-kind, custom work of art to express their feelings. Whether it is an engagement ring, a wedding ring, or a special piece for your special occasion, Master Jewelers will commission a custom piece of jewelry for you.
Our artisans work with you to develop a truly unique and custom design. The result will be something this world has never seen before, that reflects your style and artistic taste. We offer full-service, custom jewelry creation where everything is done in-studio, from design to the fabrication of your final piece. The benefit of having every step done by our own staff is producing an heirloom-quality, custom jewelry that holds great value, but not necessarily an expensive price point.
Custom Design Process
1) Sketching A Design
First, we will discuss all of the aspects that you'd like in your design. You can draw inspiration from pictures of other jewelry, items in our cases, or anything your imagination can dream. We will bring your ideas to life by creating a sketch of your new jewelry item, which we can work together to adjust and perfect.
Did you lose a ring? We can remake it. Was your grandmother's wedding ring the most beautiful piece of jewelry you have ever come across? We can recreate it. Did you see a necklace in a magazine ten years ago, but you've never been able to find it in person? We can make it yours. No matter your source of inspiration, Master Jewelers can bring to reality the piece of jewelry you've always wanted.
When we begin the design process, we really allow you to take the reins and guide us. If you have a specific piece that you'd like replicated, but you'd just like a tweak here and there, we're up for it. In this case, a rough sketch of the changes is usually perfect. If you need more guidance and would like something designed completely from scratch, we will provide you with a more detailed outline of the item. If you prefer, we can even create a CAD rendering of your custom design. In this case, one of our designers will go through the process of creating a detailed picture of your piece using a computer-aided design program. The CAD process is a bit time consuming, so we only recommend this option if you have more flexibility in your schedule.
2) Wax Model
Next, one of our Master Craftsmen will create a wax model of your custom design. This model will be an actual size replica of your piece made of hard, colored wax. Gemstones can be arranged in the piece to give a more realistic impression of the finished product. If any minor changes need to be made, this will be your opportunity to do so. Once we have your approval, we can proceed to the next step.
There are several different ways a craftsman can create a wax model. In our shop, wax models are most commonly hand carved. This process can take anywhere from a few hours to several days. The craftsman will begin with an actual block of wax and will use a variety of tools to measure and carve, over and over again, until the desired style is achieved. The wax carving process is very similar to creating a sculpture, using many different techniques to not only create the basic outline of the piece, but make the lines smooth and the texture very fine.
If a piece of jewelry is designed through the CAD process, a wax prototype will be created either through the growing process or through the milling process. In the growing process, a machine will layer very thin sections of wax on top of one another to create the model of the piece of jewelry. This process is very similar to 3-D printing and is used for more complex pieces of jewelry. During the milling process, a machine begins with a block of wax and uses tiny needles to carve the wax block into the jewelry prototype. The milling process is used for more basic jewelry styles.
3) Casting
Now, your piece is ready to be cast in the metal of your choice. We work with 14 karat and 18 karat yellow, white, or rose gold, as well as platinum, palladium, and sterling silver. Our custom shop uses the technique of lost wax casting to create your jewelry.
The casting process consists of several steps; all of which are fairly time consuming. After the wax model has been approved and we know that no changes are necessary, the wax is connected to a wax base, called a sprue. The sprue gives the wax stability, allowing it to sit upright. This is then placed into a flask, which is filled with a plaster-like mix, called investment. It is essential for the craftsman to remove all of the air bubbles from the investment in order to make sure that the detail in the wax is kept throughout the casting process. Once all the air bubbles are vacuumed out, the investment is left to harden for four hours.
After the investment has completely hardened, it is put into the kiln (oven) to allow the wax model to burn out. The kiln temperature varies from 350 to 1350 degrees Fahrenheit during its 11 hour cycle. After this cycle is complete, the wax model has completely melted and we are left with the hardened investment containing a cavity in the shape of your custom design. This is why the process is called "lost wax casting."
At this point, the metal of your choice is liquefied using a propane torch which burns at 2,000 to 4,000 degrees Fahrenheit. We then use a centrifugal casting technique to inject the molten metal into the burned out cavity. This then sits for approximately five minutes and is quenched in water to remove all of the investment from the new casting. Your custom design is almost complete!
4) Finishing & Setting
After the piece is cast, our Master Craftsmen will polish and finish your custom design and set any gems that you have chosen to add. Your one-of-a-kind piece of jewelry is now ready to wear!
The casting process leaves a button of precious metal in the place of the wax sprue. The first step in finishing is to remove this button. After the button is removed, the craftsman is ready to begin the labor-intensive, beautification process of polishing your custom design.
After the piece has been cast, it has the basic shape of your design, but is very rough. It must be polished many times, using gradually finer and finer polishing processes until the precious metal has the bright shine of a finished piece. The craftsman who undertakes the daunting task of finishing your custom design must pay close attention to detail. The polishing process can really make or break the beauty of the finished piece.
If you have chosen to adorn your custom design with precious gems and diamonds, the next phase of finishing is to set them into their new home. Individual seats and channels are cut into the cast item, allowing each gem to fit securely. After the stones are set, the craftsman will go through each setting, making sure that it is not sharp to prevent snagging and that each gemstone is not loose. Next, the piece is polished and cleaned one more time and the stones are checked once again.
Your beautiful, original piece is now finished and ready for you to pick up!
Custom Design Gallery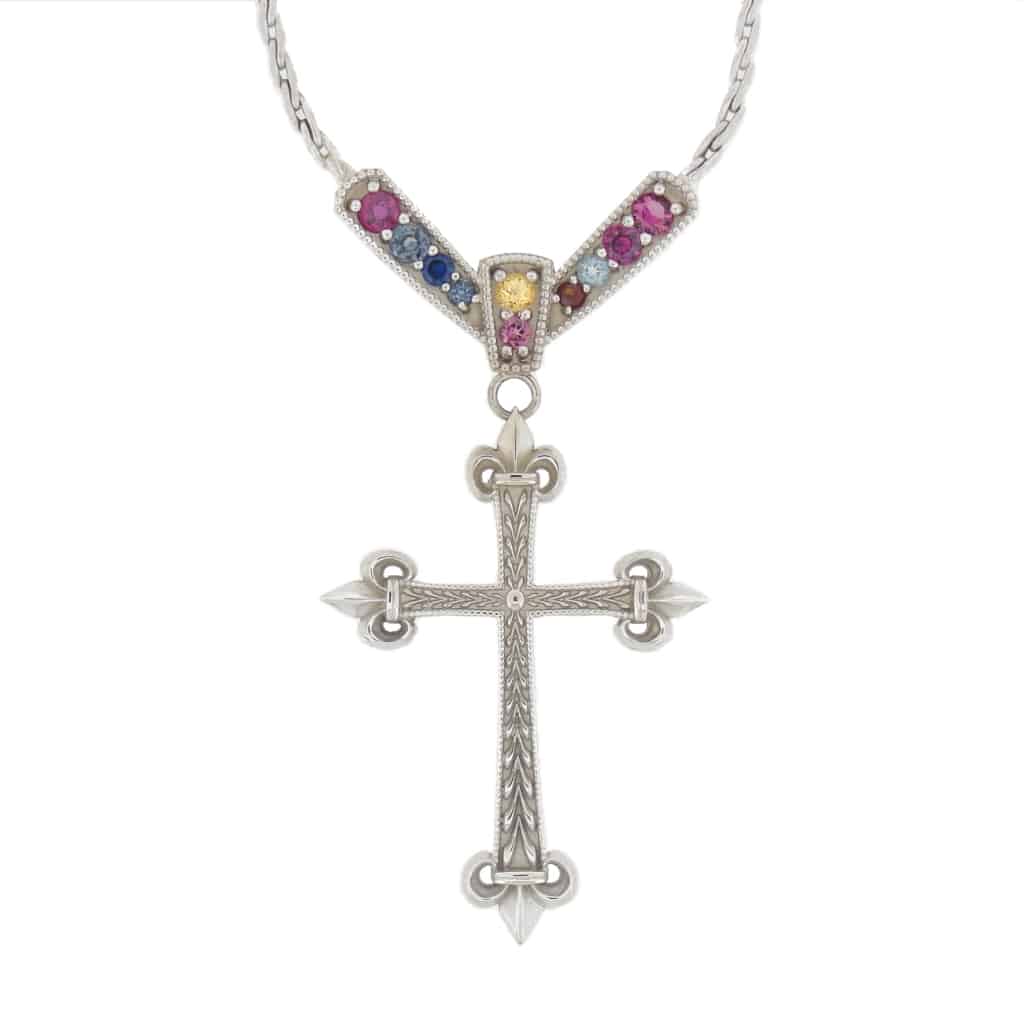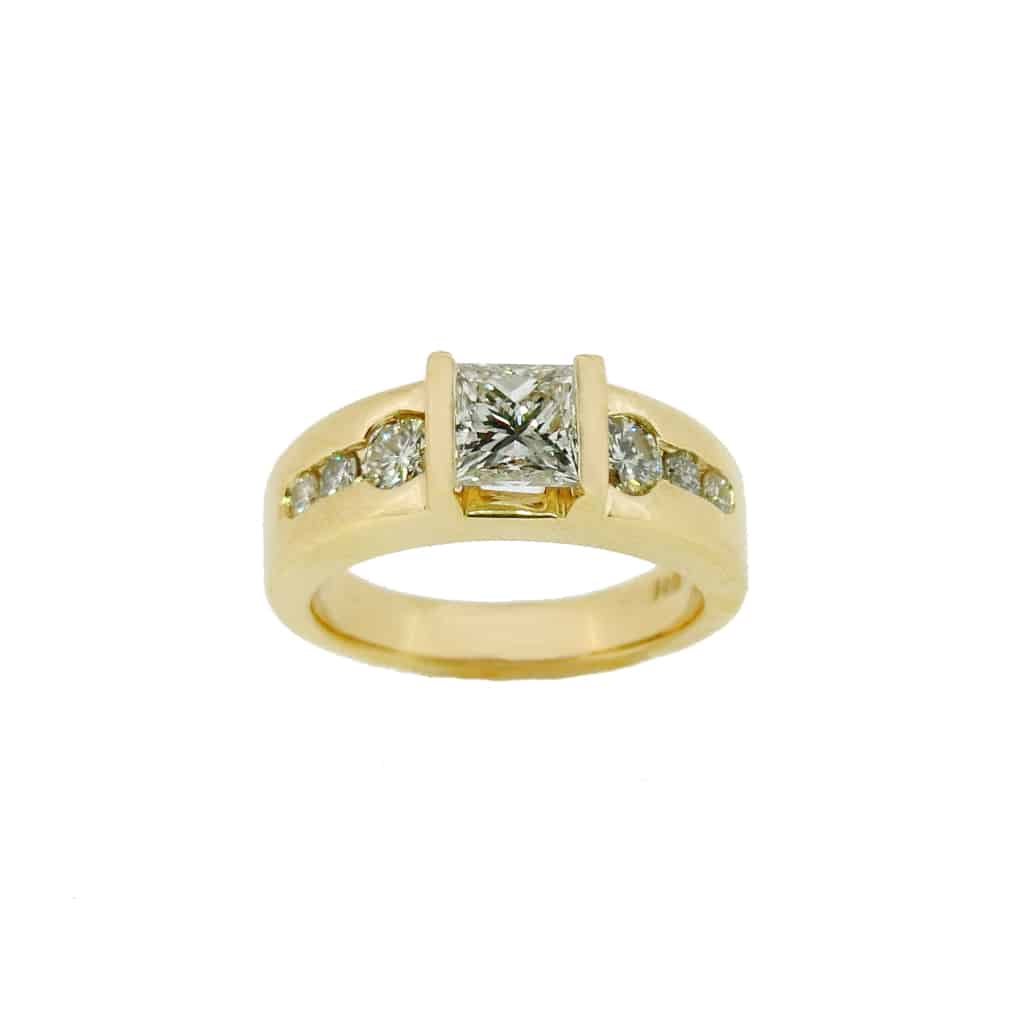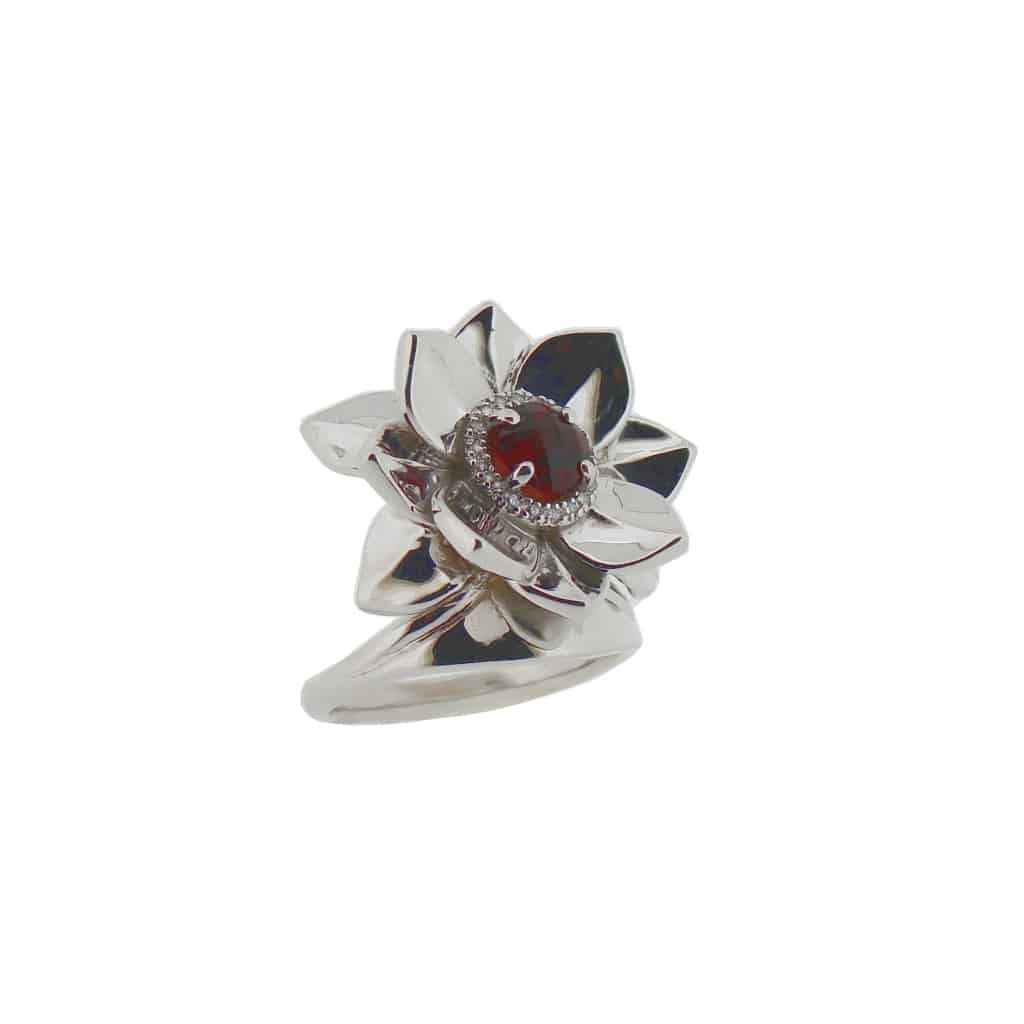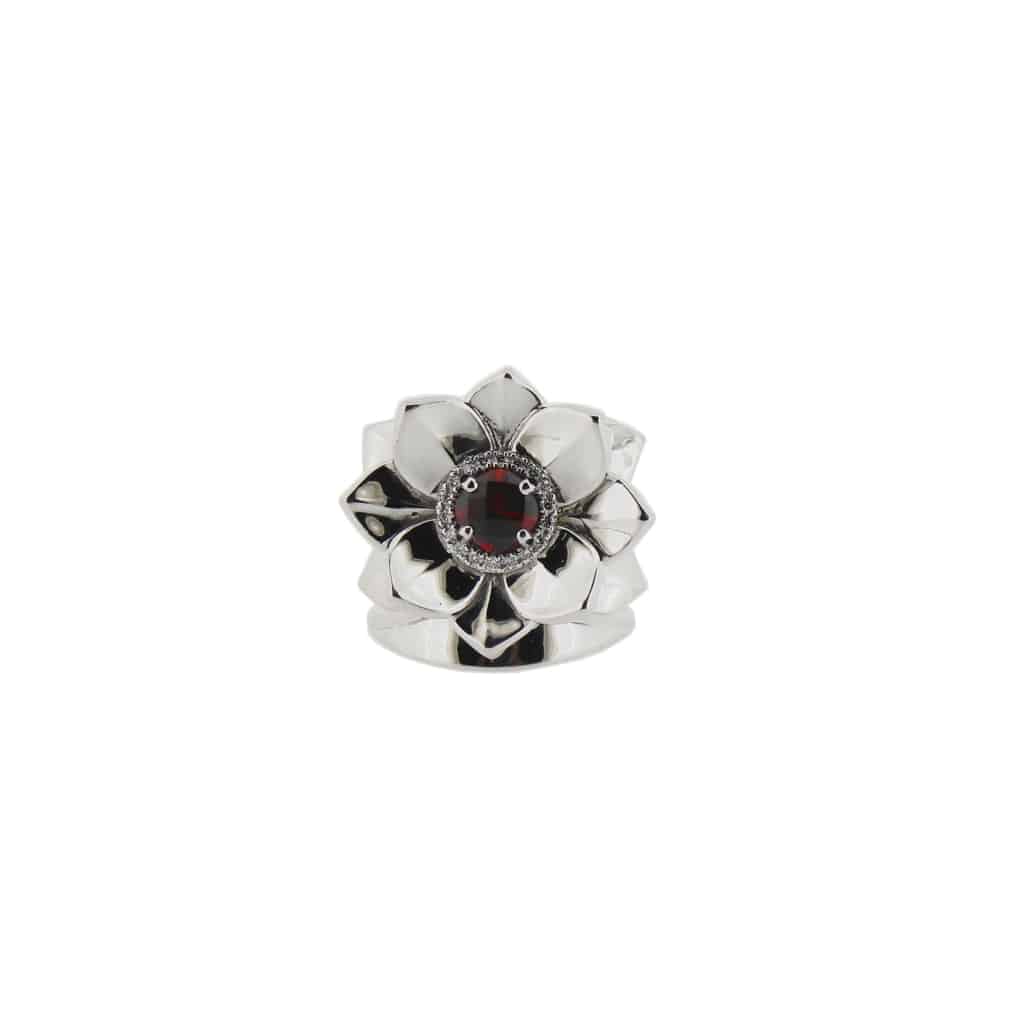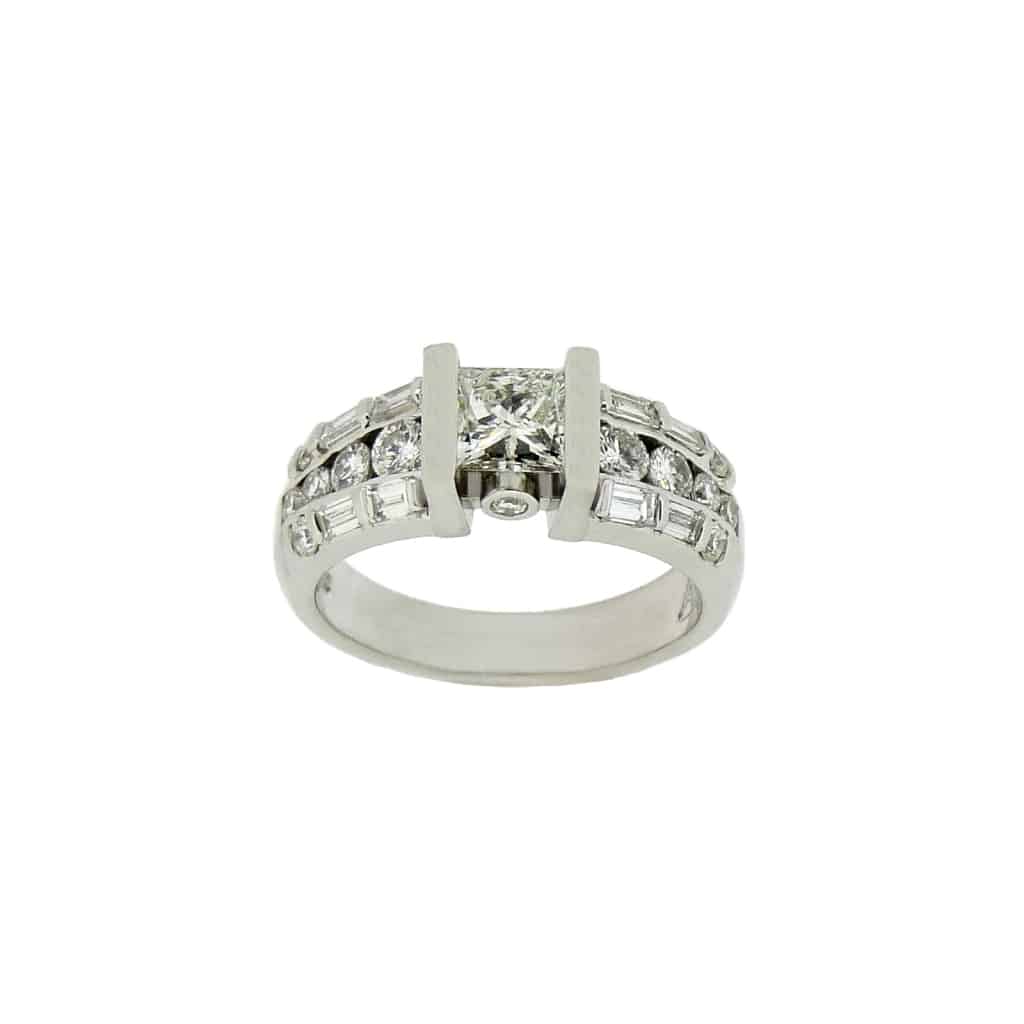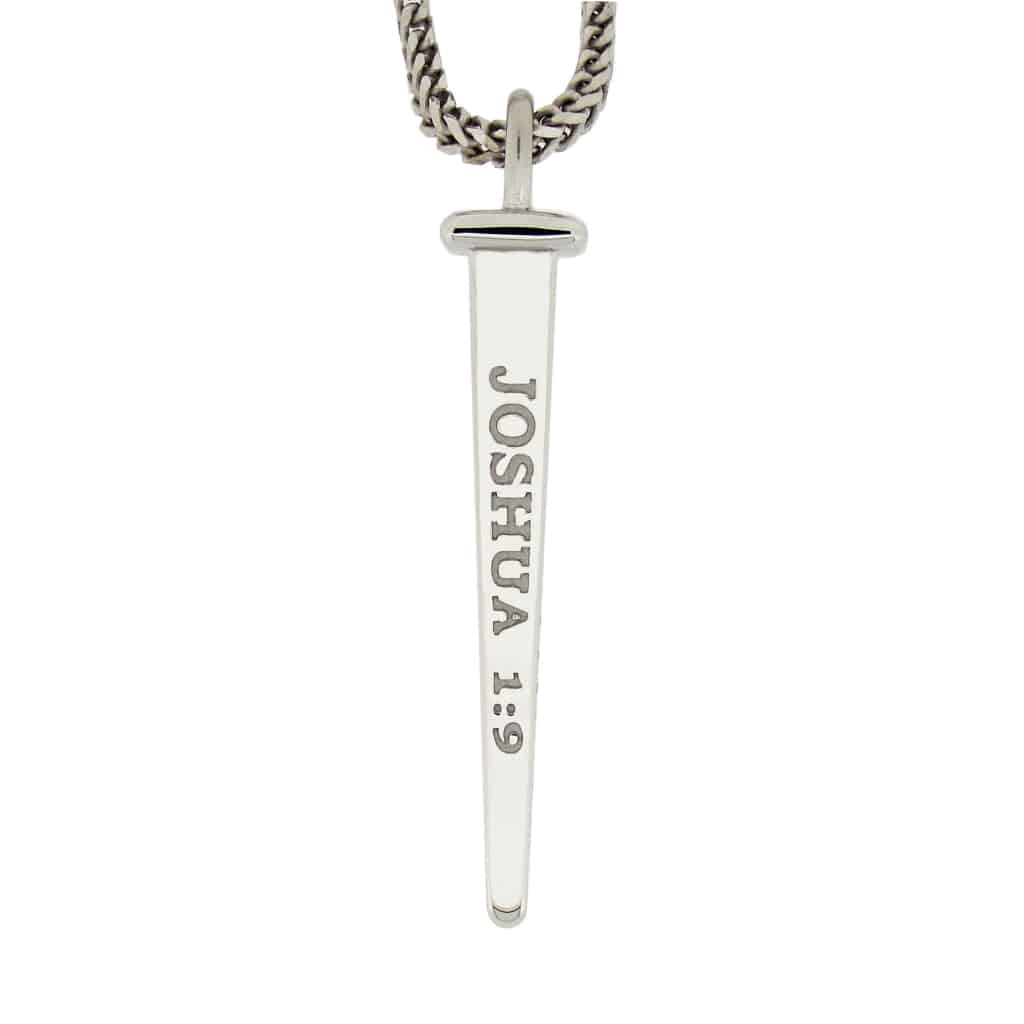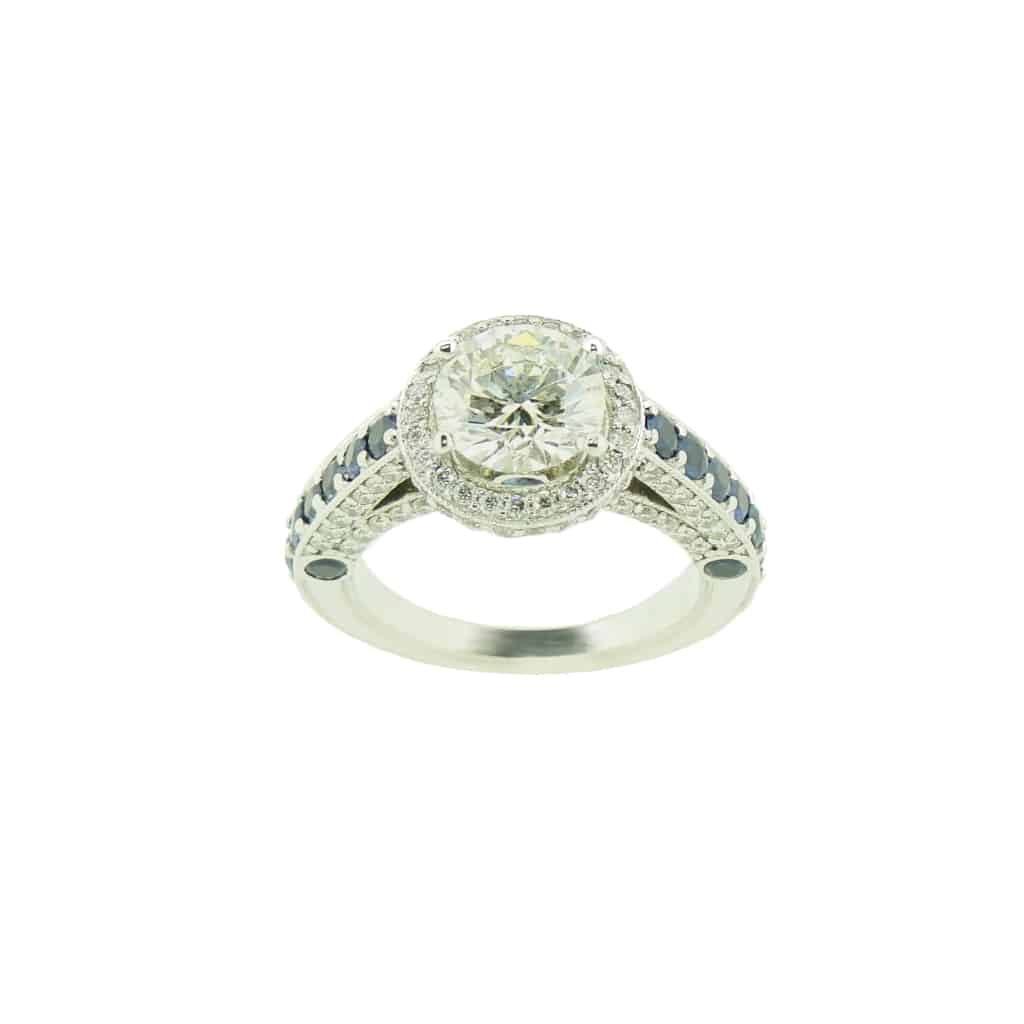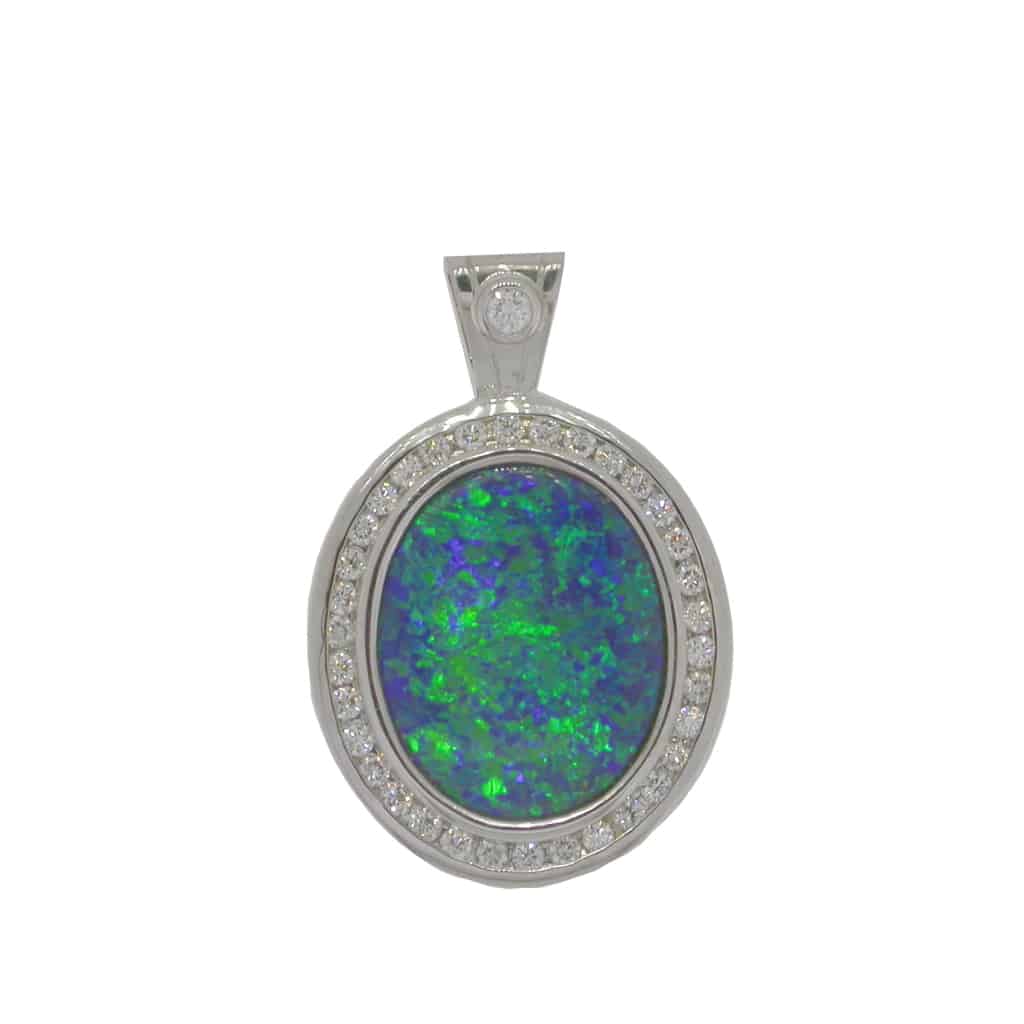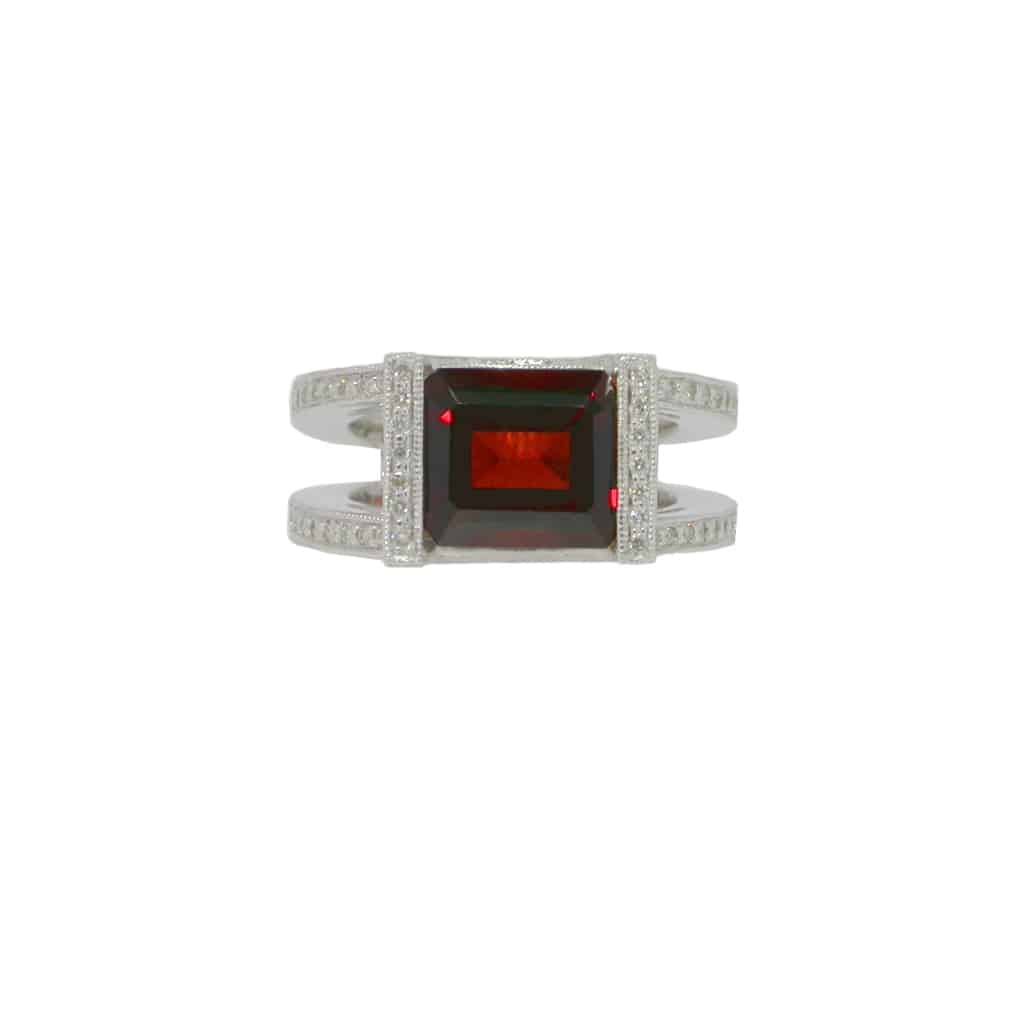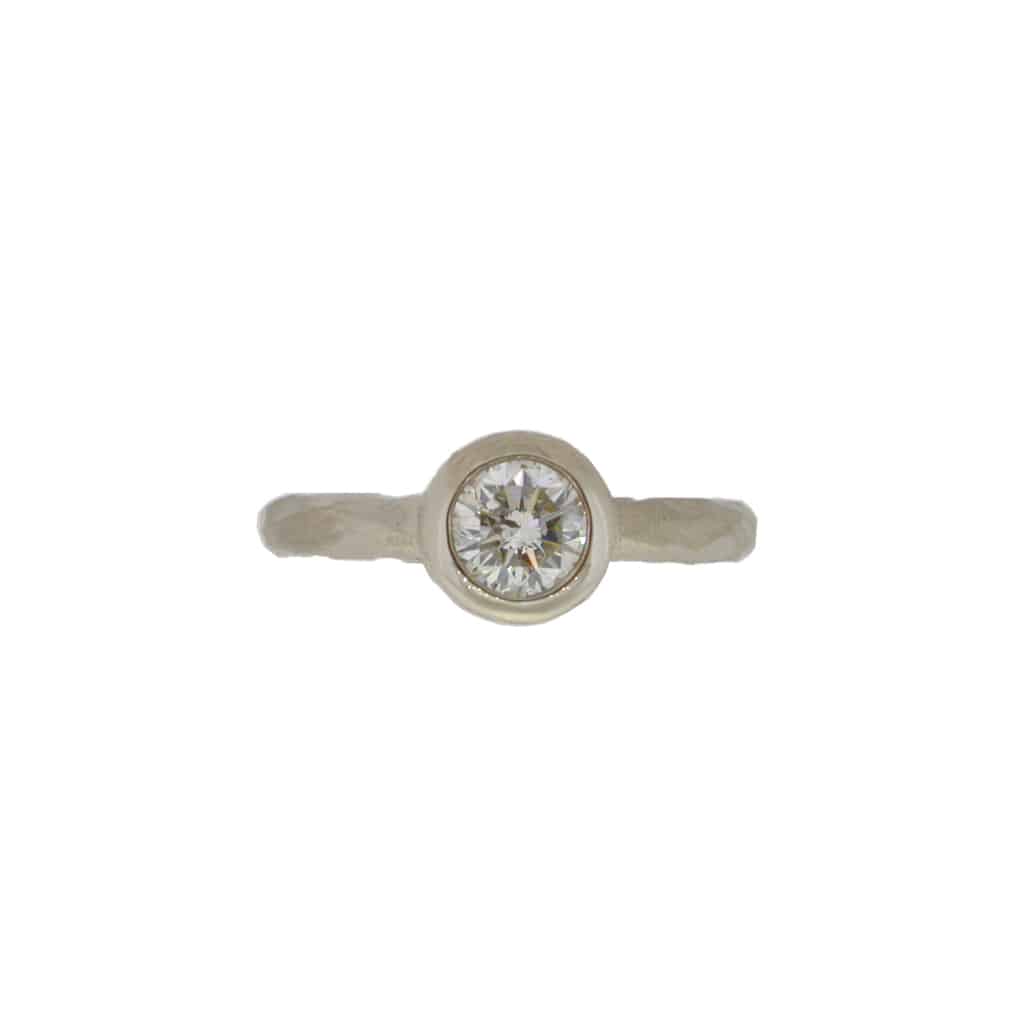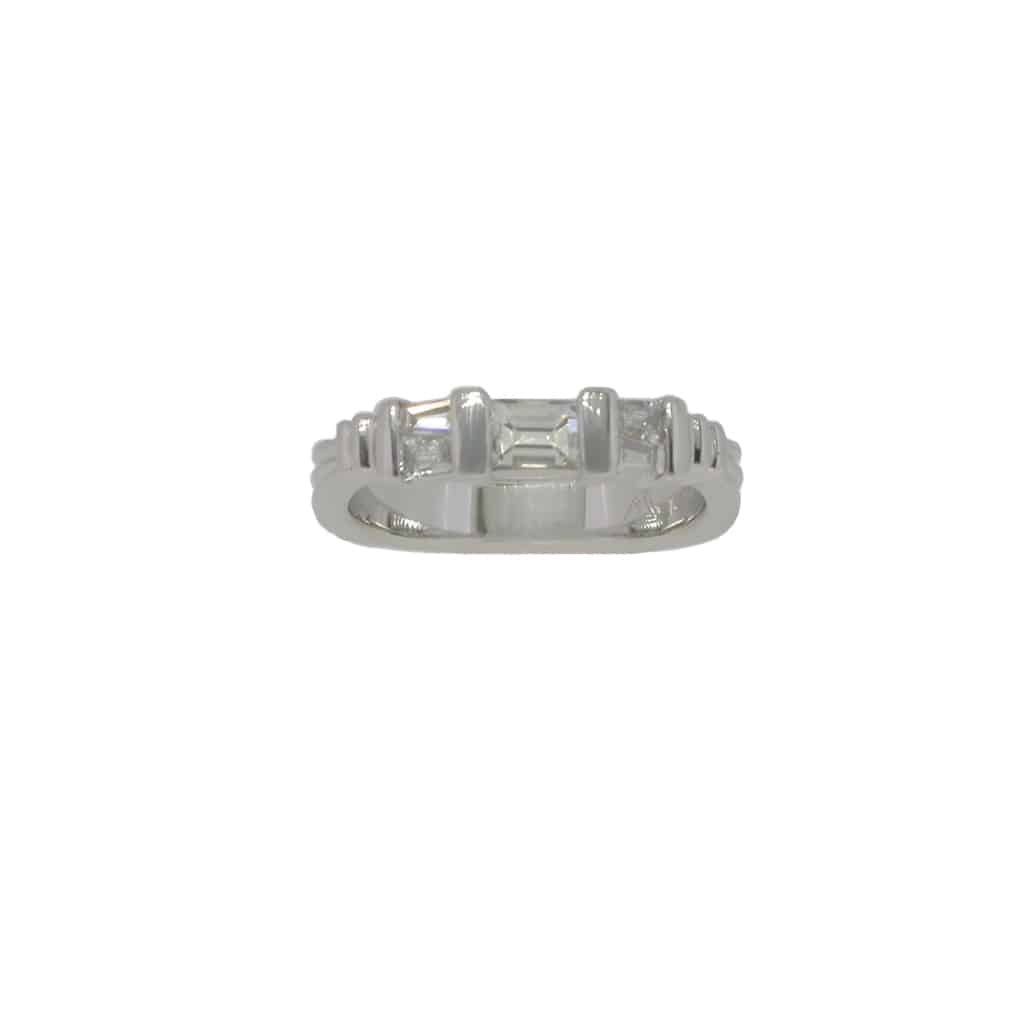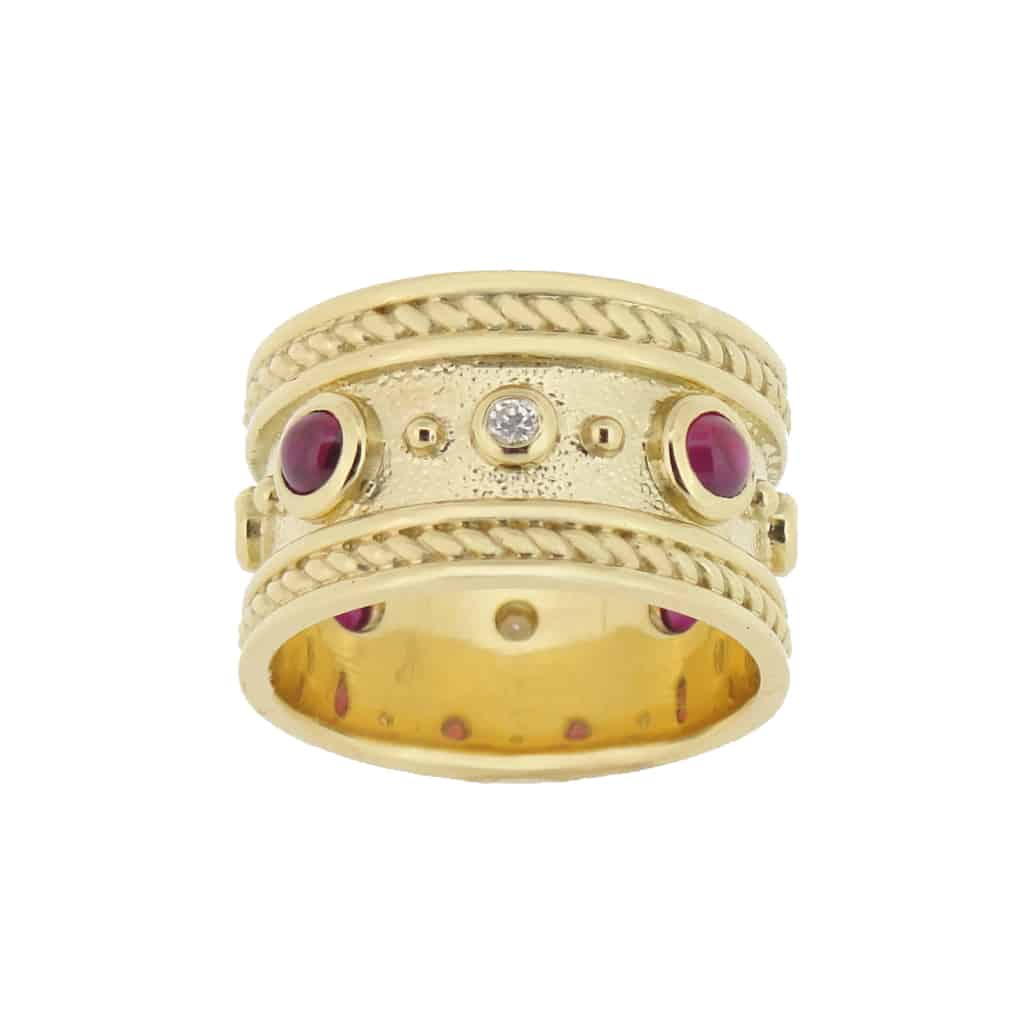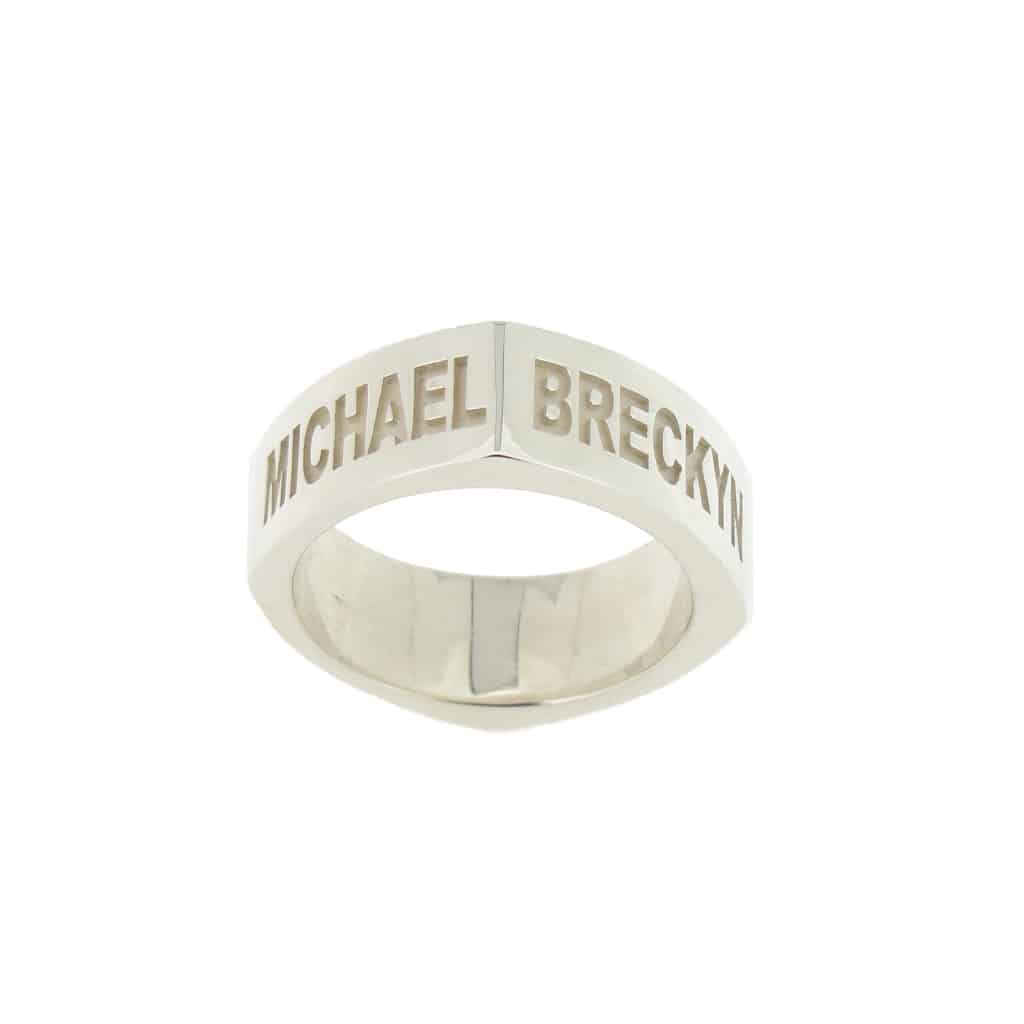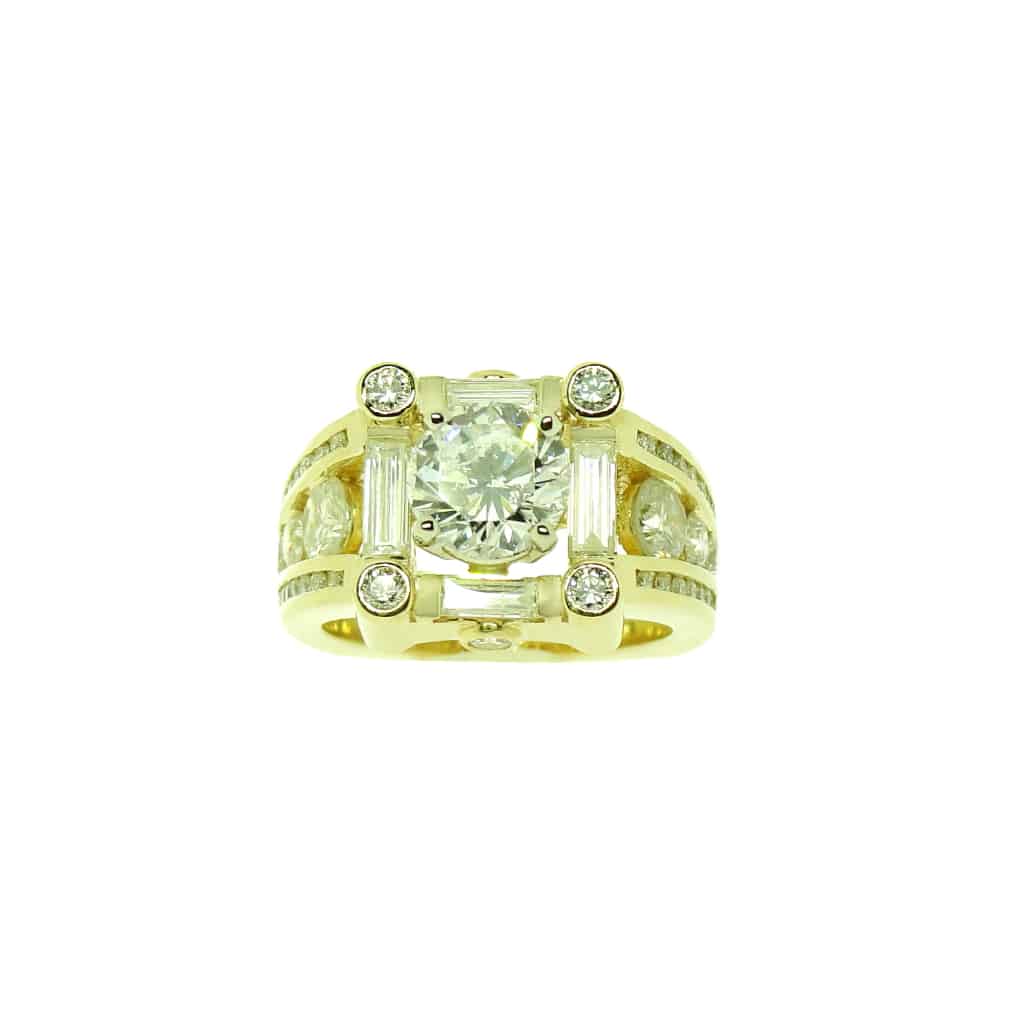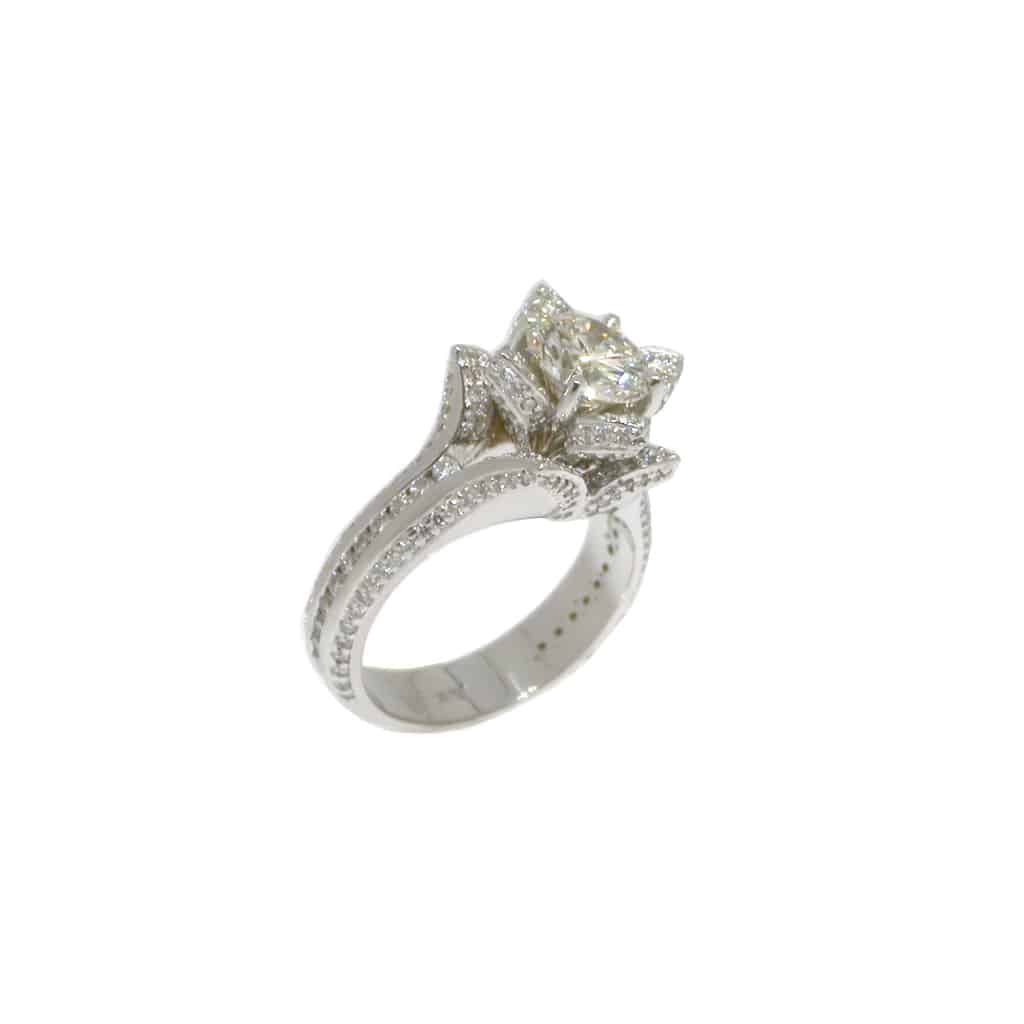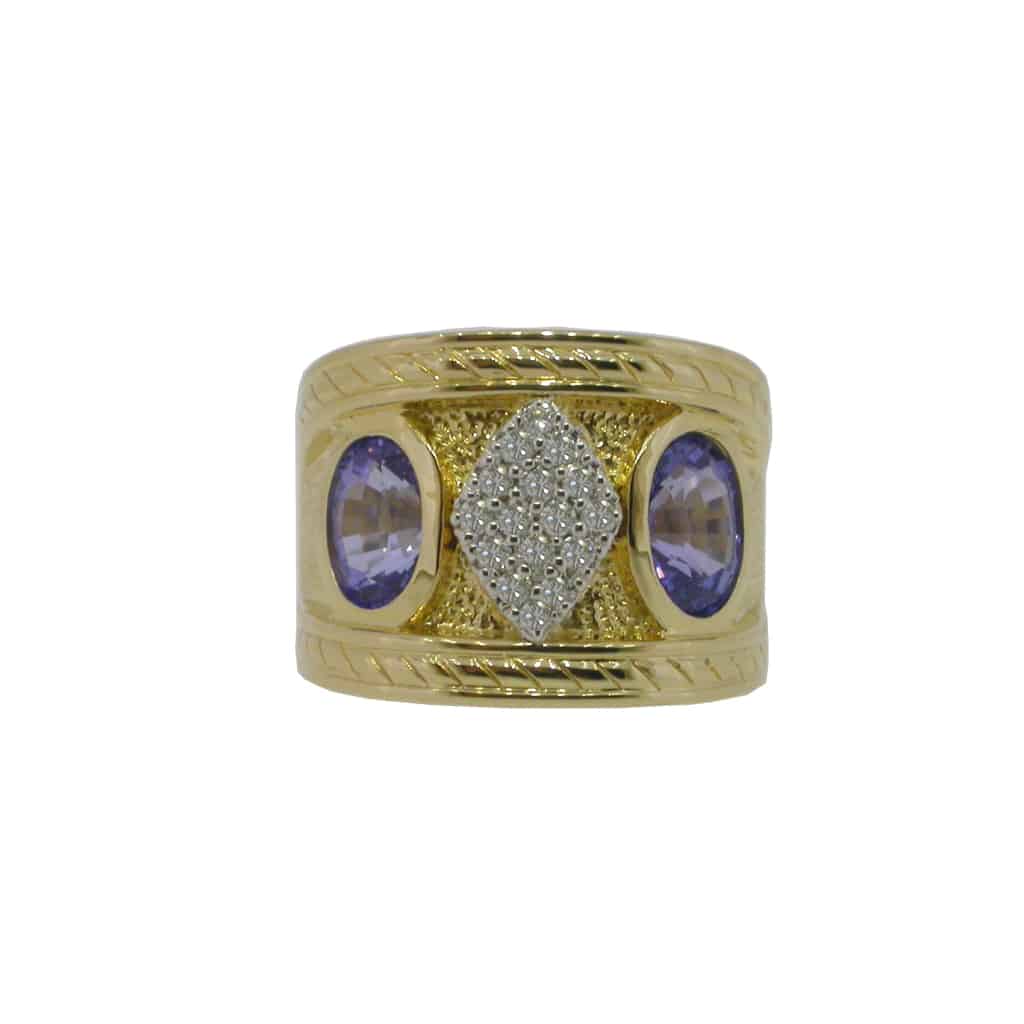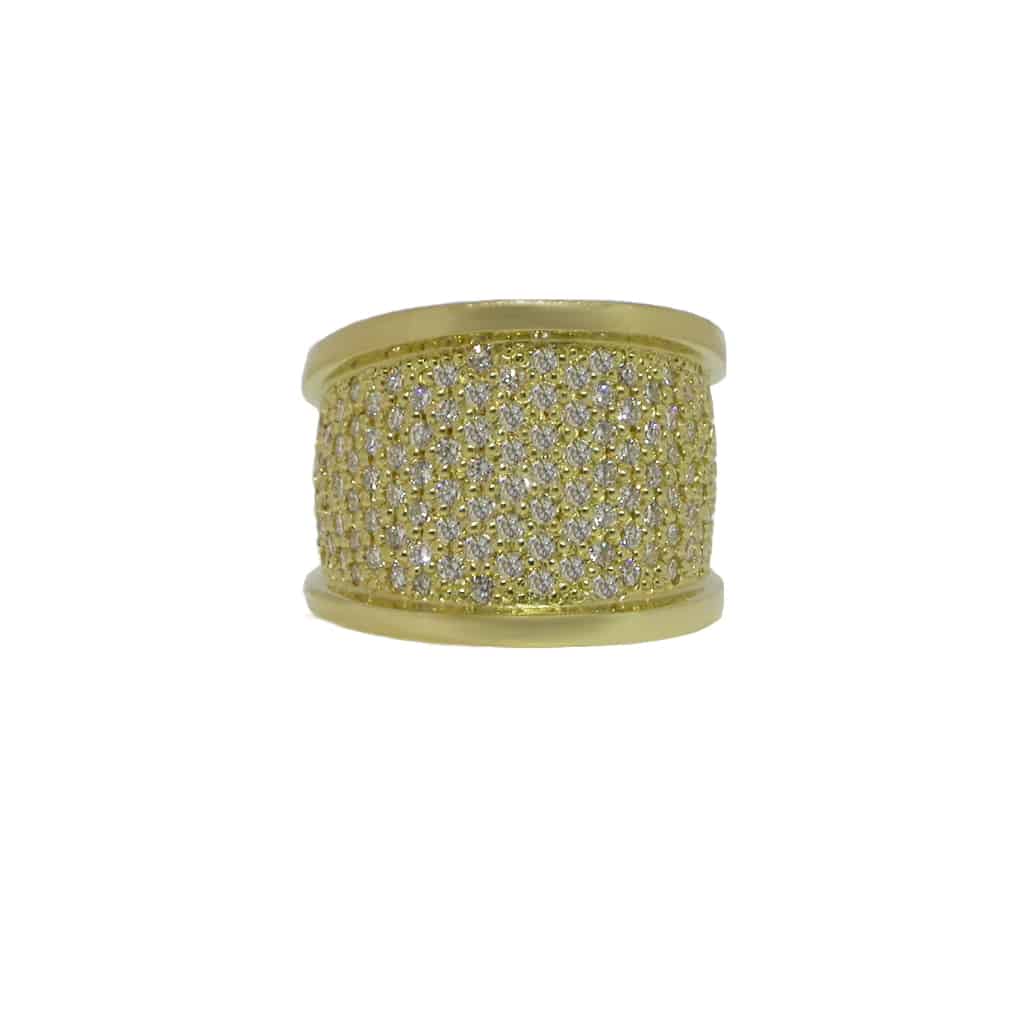 We are excited that you have chosen Master Jewelers to bring your jewelry dreams to life and we look forward to creating a piece of jewelry that is uniquely yours. Master Jewelers has a state-of-the-art jewelry studio in which we create one-of-a-kind wearable works of art. We'd like to give you a glimpse into how easy and fun the creation process can be.